sep 24, 1859 - John Brown's raid of Harper's Ferry
Description:
John had pushed north/south relations to a breaking point. Brown attempted to start a huge slave rebellion but failed, and was later executed. Caused pro-slavery southerners to believe that northerners had a unite view against slavery.
Added to timeline: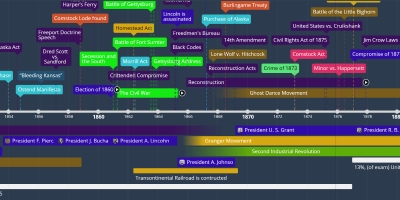 APUSH
Timeline for anyone taking AP US History. Its really importa...
Date: