feb 25, 1869 - 15th Amendment
Description:
The right of citizens of the United States to vote shall not be denied or abridged by the United States or by any State on account of race, color, or previous condition of servitude. Women were angered and upset this did not apply to them
Added to timeline: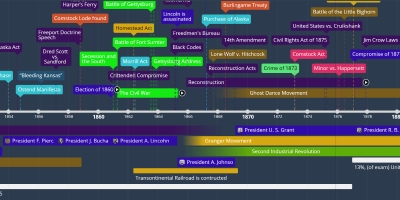 APUSH
Timeline for anyone taking AP US History. Its really importa...
Date: