mar 6, 1857 - Dred Scott vs. Sandford
Description:
a slave who sued the U.S. for his freedom after living in free territories. Supreme Court case which ruled that slaves are not citizens but are property, affirmed that property cannot be interfered with by Congress, slaves do not become free if they travel to free territories or states, fueled abolitionist movement, hailed as victory for the south. The court decided that only white people could be US citizens
Added to timeline: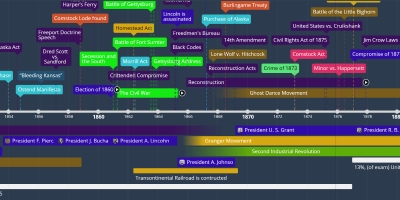 APUSH
Timeline for anyone taking AP US History. Its really importa...
Date: