jul 14, 1868 - Burlingame Treaty
Description:
it was a treaty ratified with China in 1868 that encouraged Chinese immigration to the US when there were many demands for cheap labor due to railroad construction. Doubled the annual influx of Chinese immigrants between 1868 and 1882, but was reversed in 1882 by the Chinese Exclusion Act
Added to timeline: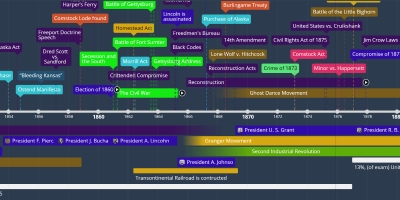 APUSH
Timeline for anyone taking AP US History. Its really importa...
Date: