jul 15, 1848 - Seneca Falls Convention
Description:
It was organized by Susan B. Anthony, Elizabeth Cady Stanton and Lucretia Mott. Was a feminist meeting, trying to increase the rights of females living in the United States. The conference took place in Seneca Falls, NY. There, the Declaration of Sentiments was drafted. It was signed by men and women, and asked for universal suffrage, meaning including women.
Added to timeline: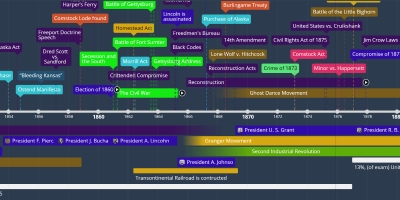 APUSH
Timeline for anyone taking AP US History. Its really importa...
Date: