sep 13, 1832 - Worchester v. Georgia
Description:
The U.S. Supreme Court considered its powers to enforce the rights of Native American "nations" against the states.
it resulted by declaring that state governments did not have to power to enforce their laws outside of state.
Added to timeline: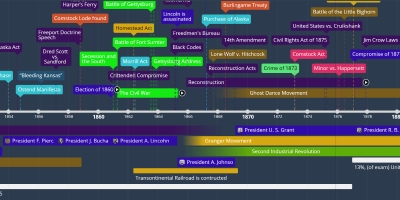 APUSH
Timeline for anyone taking AP US History. Its really importa...
Date: