feb 2, 1819 - Dartmouth v. Woodward
Description:
The result of the trial was that it asserted that the state does not have the power to become involved in private business matters and contracts; reasserted federal control over some actions of the state.
Added to timeline: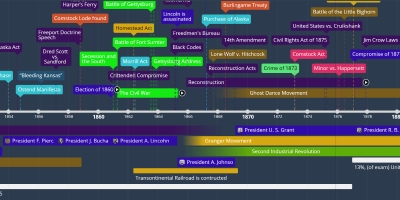 APUSH
Timeline for anyone taking AP US History. Its really importa...
Date: