feb 2, 1848 - Treaty of Guadalupe Hidalgo
Description:
was the treaty that occurred at the end of the Mexican American war that resulted in America paying $15 million for what is now Arizona, New Mexico, California, Nevada, and Utah.
Added to timeline: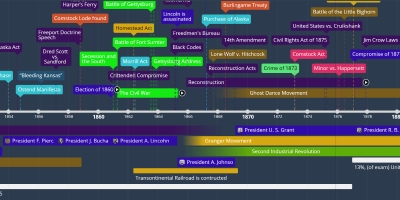 APUSH
Timeline for anyone taking AP US History. Its really importa...
Date: