oct 7, 1777 - Battle of Saratoga
Description:
It was at this point that we are looking at the middle of the Revolution. The end of the fight resulted in the death of a lot of British soldiers. This fight was a huge turning point for the Americans because not only was it a victory but it convinced the French to support America and their revolution. Lafayette along with Hamilton participated in this battle.
Added to timeline: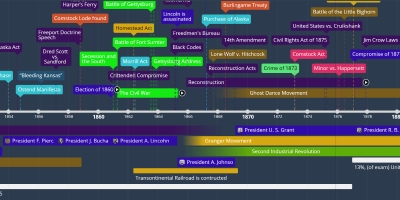 APUSH
Timeline for anyone taking AP US History. Its really importa...
Date: