mar 28, 1774 - Intolerable Acts (Coercive Acts)
Description:
The acts bring more soldiers into Boston and puts a restriction on Boston trade as punishment. The act united the colonies hatred for Britain. It Promotes patriotism and increased tensions. Creates trading issues for colonists.
Added to timeline: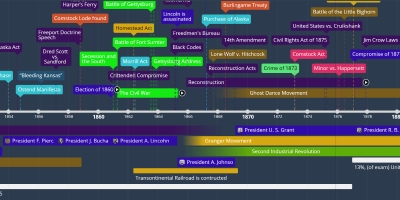 APUSH
Timeline for anyone taking AP US History. Its really importa...
Date: