jun 22, 1774 - Quebec Act
Description:
The act was enacted in Canada and allowed Christians there. The British were trying to minimize any issues with the colonies in Canada, but the American Colonist questioned the British and whether they were trying to promote Christianity. Colonist were off the edge, and there is fear of religious persecution.
Added to timeline: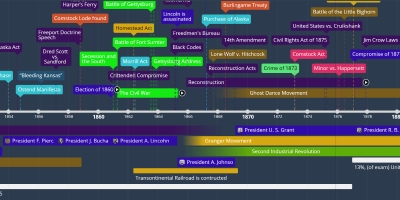 APUSH
Timeline for anyone taking AP US History. Its really importa...
Date: