dec 16, 1773 - Boston Tea Party
Description:
A large group of Patriots dress as Natives and sneak on the British ships with tea and pour it out into the ocean. British loss lots of money because a lot of their tea was in the ocean. To punish them, the British bring more troops into Boston and close trade which just further increases tension.
Added to timeline: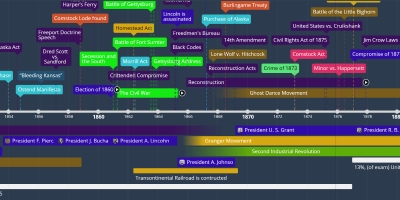 APUSH
Timeline for anyone taking AP US History. Its really importa...
Date: