may 16, 1773 - Tea Act of 1773
Description:
British place a tax on tea imports to help lower the cost of the colonial government and the tea company's debt (in India). Colonist had to buy tea at a higher price which angered the colonist.
Causes the Boston Tea Party.
Added to timeline: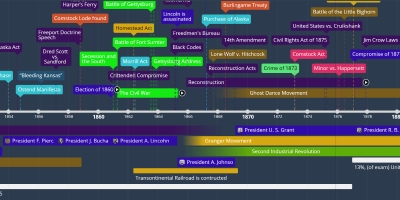 APUSH
Timeline for anyone taking AP US History. Its really importa...
Date: