mar 5, 1770 - Boston Massacre
Description:
Crowd of colonists in Boston begin yelling and throwing snow balls at a group of British soldiers. As self defense, a British Soldier shoots when attacked, causing the rest of the soldiers to start firing. Resulted in the death of 5. It was Over exaggerated by the Sons of Liberty. Gets more Patriotic support.
Added to timeline: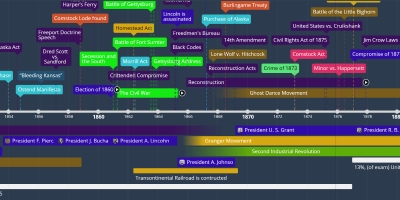 APUSH
Timeline for anyone taking AP US History. Its really importa...
Date: