jun 15, 1767 - Townshend Acts
Description:
it creates a new tax on goods imported into the colonies in order to suppresses smuggling. Was meant to create new board of customs commissioning. Britain was losing money on clothes and textiles. These were harsher taxes. The Colonist wanted to ban importation of British goods (boycott). Created a divide in the nation between the Loyalist vs Patriots
Added to timeline: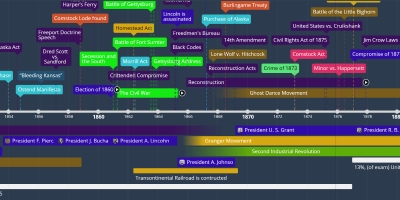 APUSH
Timeline for anyone taking AP US History. Its really importa...
Date: