7h 44min, mar 25, 1765 y - Enforcement of the Quartering Act
Description:
This act allows the British soldiers to (literally) live with the colonies. While the act solves Britain's issue about paying for housing for the soldiers, it angers the colonies because they don't even want the soldiers there. Some even refused to follow the act.
Added to timeline: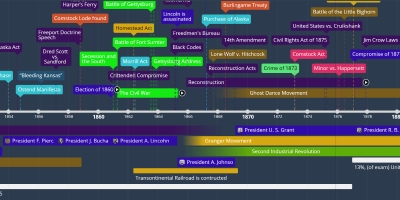 APUSH
Timeline for anyone taking AP US History. Its really importa...
Date: