apr 5, 1764 - Sugar Act
Description:
British add tax on sugar because they are in debt after the French and Indian War, making colonist a little upset because they have no representation, so some aren't sure the King has the right to tax them.
Added to timeline: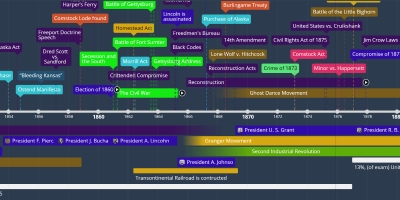 APUSH
Timeline for anyone taking AP US History. Its really importa...
Date: