nov 19, 1794 - Jay's Treaty
Description:
The French and British were mad at America for staying neutral during their war so they began seizing ships crossing the Atlantic → violate the Neutrality Proclamation → Jay goes to make peace and negotiate, but didn't wasn't able to settle the situation because British were taking American men but did get them removed west forts in America.
Added to timeline: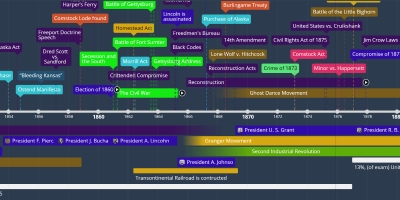 APUSH
Timeline for anyone taking AP US History. Its really importa...
Date: