jul 3, 1787 - Northwest Ordinance
Description:
it provided a method for admitting new states to the Union from the territory, and listed a bill of rights guaranteed in the territory. (basically about admitting new states)
Added to timeline: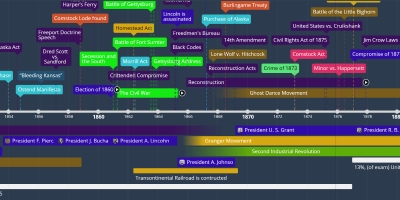 APUSH
Timeline for anyone taking AP US History. Its really importa...
Date: