may 18, 1896 - Plessy v. Ferguson
Description:
the US supreme court decision supporting legality of Jim Crow laws that permitted "separate but equal" facilities for blacks and whites. The court declared that racial segregation did not violate the equal protection provision of 14th amendment.
Added to timeline: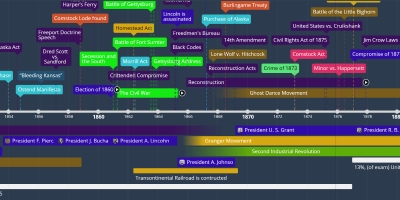 APUSH
Timeline for anyone taking AP US History. Its really importa...
Date: