may 19, 1862 - Homestead Act
Description:
It had a long-term effect on the settlement of the American West. It honored claims on public land to anyone who would settle on it and work the land for 5 years. provided cheap public land. Caused population of Nebraska to increase tenfold from 1870 to 1890.
Added to timeline: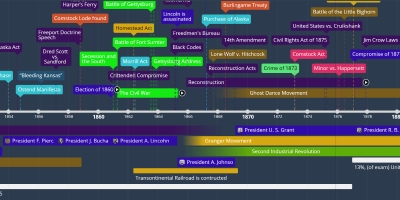 APUSH
Timeline for anyone taking AP US History. Its really importa...
Date: