may 9, 1886 - Haymarket Riot
Description:
During a strike against low wages, a bomb exploded during a workers' rally on Chicago's Haymarket Square. Protest was about the death of striking workers at the McCormick Harvesting Machine Company factory that occured the day before. Bomb killed one policeman, and in a panic, police fired into the crowd and at each other, where 4 demonstrates died.
Added to timeline: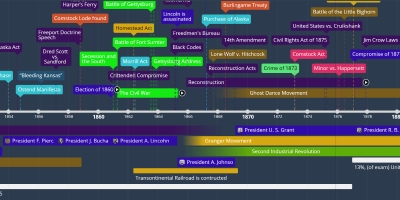 APUSH
Timeline for anyone taking AP US History. Its really importa...
Date: