feb 8, 1887 - Dawes Act
Description:
also known as the General Allotment Act, provided nationwide procedures to divide Native American lands owned in common into individual or family-owned plots, balancing the land for non-Native settlements. Many Natives paid per share of the lands sales. Goal was to destroy the Native American culture
Added to timeline: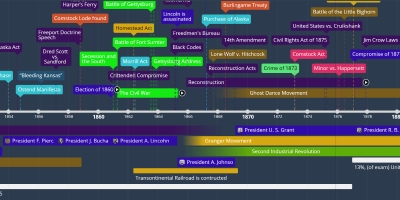 APUSH
Timeline for anyone taking AP US History. Its really importa...
Date: