nov 19, 1863 - Gettysburg Address
Description:
Lincoln gives an address to a crowd at a ceremony to commemorate the Battle of Gettysburg, dedicating a cemetery for the battle's dead. Addressed looked on as the noblest vision of America and the sacrifice that is often called upon to attain that vision
Added to timeline: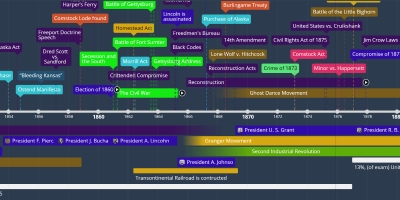 APUSH
Timeline for anyone taking AP US History. Its really importa...
Date: