dec 30, 1853 - Gadsden Purchase
Description:
It was a treaty in which the United States bought from Mexico parts of what is now southern Arizona and southern New Mexico. Southerners wanted this land in order to build southern transcontinental railroad, it also showed the American belief in Manifest Destiny. The heated debate over this issue in the Senate demonstrates the prevalence of sectional disagreement.
Added to timeline: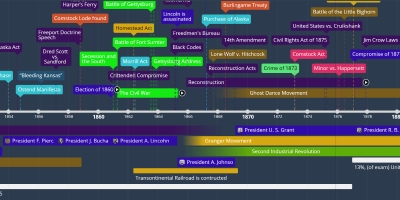 APUSH
Timeline for anyone taking AP US History. Its really importa...
Date: