dec 21, 1866 - Fetterman Massacre
Description:
A tribe of Oglala Sioux under Chief Red Cloud provoked by the building of the Bozeman Trail through their hunting ground in southern Montana, massacred a U.S. army unit commanded by Captain W. J. Fetterman.
Added to timeline: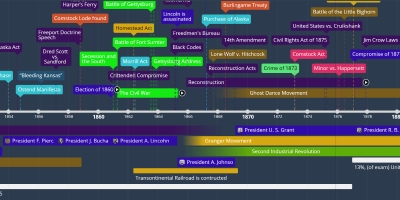 APUSH
Timeline for anyone taking AP US History. Its really importa...
Date: