may 6, 1882 - Chinese Exclusion Act
Description:
Chinese immigrants were banned from coming to the US and restricted from being allowed to become US citizens for around 10 years. Enacted under President Chester Arthur's leadership. Many Chinese immigrants were coming to California. People believed Chinese immigrants were taking away their jobs.
Added to timeline: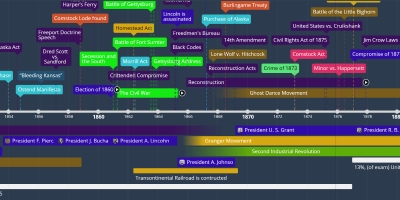 APUSH
Timeline for anyone taking AP US History. Its really importa...
Date: