may 8, 1820 - Missouri Compromise
Description:
Was created because Missouri wanted to be slave state, but there were already 11 free and 11 slave stages, upsetting the balance by making 12 slave states. The compromise was to admit Maine as free state.
Added to timeline: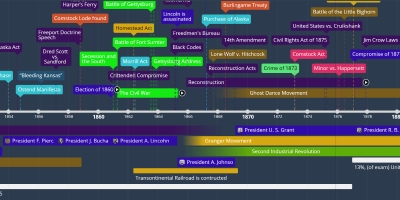 APUSH
Timeline for anyone taking AP US History. Its really importa...
Date: