dec 21, 298 - Great Stupa @ Sanchi
Description:
Stone masonry, sandstone on dome
Madhya Pradesh, India
Buddhist; Maurya, late Sunga Dynasty
Stupa = heap
Buddhist architecture
Used for burial and serves as a monument.
Seated in lotus position represents the Buddha achieving enlightenment and knowledge of the Four Noble Truths.
Ashes of Buddha:
Lumbini - birthplace
Bodh Gaya - where he achieve enlightenment
Deer Park at Sarnath - where he preached first sermon on Four Noble Truths.
Kushingara - where he died.
Four Noble Truths.
1. life is suffering (suffering=rebirth)
2. the cause of suffering is desire
3. the cause of desire must be overcome
4. when desire is overcome, there is no more suffering (suffering=rebirth)
Can also serve as a reliquary***
Added to timeline: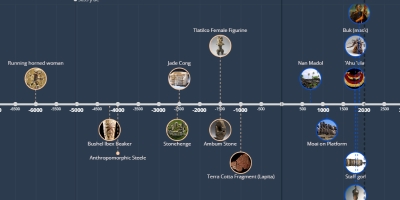 APAH timeline
Date:
Images: