jan 29, 1850 - Compromise of 1850
Description:
Admitted California into the US as a free state, while New Mexico and Utah's status of slavery would be decided by popular sovereignty. Another bandaid that would make war inevitable. Henry Clay, Daniel Webster, and John C Calhoun (members of Congress) all played an important part in creating the compromise.
Added to timeline: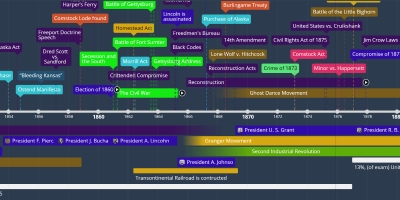 APUSH
Timeline for anyone taking AP US History. Its really importa...
Date: