dec 16, 1773 - Boston Tea Party
Description:
This act of protest was in direct response to the Tea Act. A group called the Sons of Liberty boarded 3 ships and threw 342 chests of tea into the sea.
Added to timeline: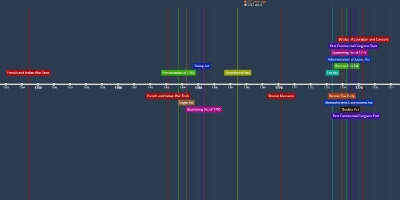 History Timeline
This is a timeline of the Colonial Resistance from the Frenc...
Date: