jan 16, 1979 - Shah Flees Iran
Description:
The Shah is overthrown and flees to Egypt before planning to escape to America. President Carter hopes that America can keep peace with Iran after this event.
Added to timeline: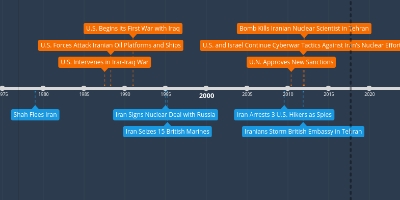 Iran Timeline Tyler Archer
A timeline describing the history of the U.S. and Iranian te...
Date: