2h 45min, sep 15, 175 y BC - Great Altar of Zeus and Athena at Pergamon
Description:
175 BCE
Marble
Hellenistic Greece
Asia Minor (Turkey)
Hellenistic - last phase of Greek art after death of Alexander the Great.
Sculpture that shows expressiveness and drama.
Gigantomachy - Battle of giants and Olympian gods and goddess for the supremacy of the earth and universe.
Added to timeline: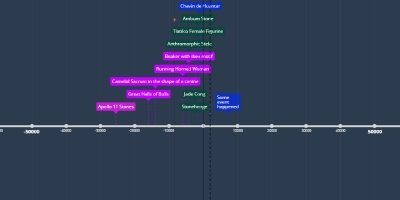 APAH
Date: