8h 33min, dec 11, 100 y BC - Seated Boxer
Description:
100 BCE
Bronze
Hellenistic Greek
Hellenistic
Lost wax casting, hollow
Would have eye originally.
Growth of expressiveness and pathos.
Emotionally engaging.
Inlaid copper to show wounds.
Added to timeline: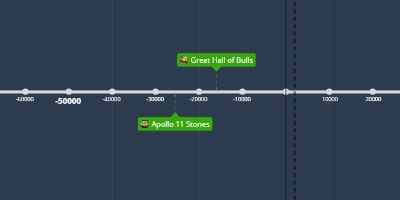 AP Art History Timeline
A timeline of all the different works we learn about over th...
Date:
Images: