19h 38min, jun 24, 510 y BC - 31 Temple of Minerva and Apollo sculpture
Description:
510-500 BCE
Wood, mud brick, tufa; terracotta (sculpture)
Veii (near Rome)
Vitruvius wrote about Etruscan temples
made of mud-brick, wood and terracotta.
Most likely representations of Greek gods.
Apollo of Veii
Terracotta
Placed at peak of temple.
Added to timeline: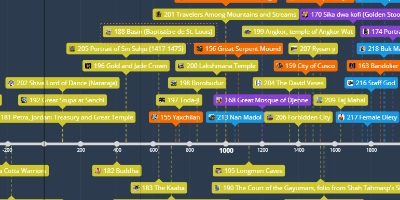 APAH Timeline
Date:
Images: