apr 25, 3358 BC - White Temple and its Ziggurat
Description:
3517-3358 BCE
Stone (temple) mud brick (ziggurat)
Uruk (modern Iraq)
During this time in Mesopotamia, Uruk was one of the largest cities drawing in many from miles around. It was where writing emerged.
Added to timeline: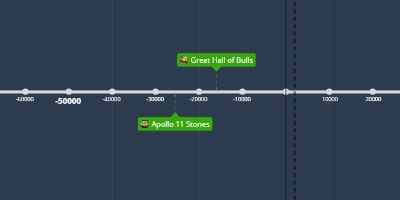 AP Art History Timeline
A timeline of all the different works we learn about over th...
Date:
Images: