23h 12min, dec 23, 1275 y BC - Last judgment of Hu-Nefer from Book of the Dead
Description:
1275 BCE
Papyrus scroll
Egypt
Name: Judgement of Osiris, Illustration from the Book of the Dead, Scroll of Hu-Nefer
Date: 1290- 1280 BCE
Period/Style: Post Armana, New Kingdom
Artist/Architecture:
Patron:
Original Location: Thebes, Egypt
Material/Technique: Papyrus scroll; Registers; Clarity and legibility. Repetition of Hunefer. Canon of proportions and twisted perspectives
Function: Helps spirits pass into afterlife, avoid dangers, and pass certain tests.
Context: Book of the dead made for Hunefer. A continuous narrative. Shows the story of him passing the various tests and getting through to the afterlife
DT: detailed, hieroglyphics, painted, unrealistic
Added to timeline: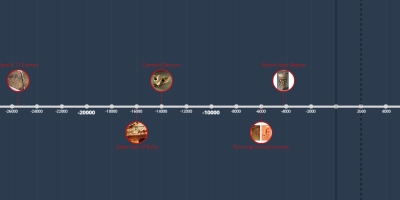 APAH Timeline
Date:
Images: