11h 50min, jan 18, 2018 y - Oil spill off China coast now the size of Paris
Description:
An oil spill from an Iranian oil tanker that sank in the East China Sea is now the size of Paris.
The slick covers an area of 101 square kilometers (39 square miles), after almost doubling in size from the start of the week, according to figures released Wednesday by the Chinese State Oceanic Administration.
Chinese authorities said there were four separate slicks that had formed after the Panama-registered Sanchi tanker sank Sunday. The largest oil slick is 48 square kilometers (19 square miles), it added.
The administration did not respond Thursday to a request for additional information.
http://www.cnn.com/2018/01/18/asia/china-sanchi-tanker-oil-spill-intl/index.html
Added to timeline: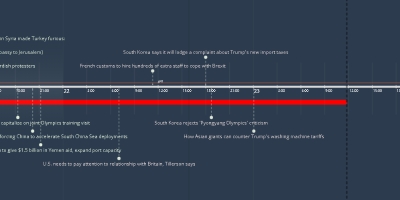 World Politics Time Line 2018
For more information, go to: http://visualtrackers.com/world...
Date: