12h 33min, jan 18, 2018 y - Six Chinese Ships Covertly Aided North Korea. The U.S. Was Watching
Description:
Satellite photographs and other intelligence gathered by U.S. officials provide what they say is detailed evidence of at least six Chinese-owned or -operated cargo ships violating United Nations sanctions against North Korea.
https://www.wsj.com/articles/six-chinese-ships-covertly-aided-north-korea-the-u-s-was-watching-1516296799
Added to timeline: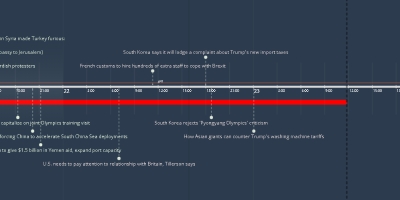 World Politics Time Line 2018
For more information, go to: http://visualtrackers.com/world...
Date: