3h 20min, oct 3, 1992 y - forensic unit finds first body
Description:
On October 3rd, the forensic unit found the first body. They continued to dig for 35 more days, finding hundreds.
Added to timeline: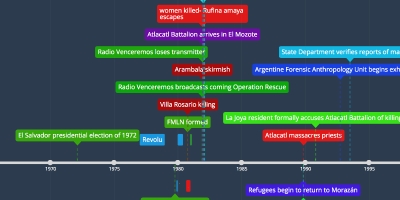 The Massacre at El Mozote
A timeline of Mark Danner's account of the 1981 massacre at ...
Date: