jan 1, 563 BC - Buddha
Description:
Religion Buddhism
Known for Founder of Buddhism
Other names Siddhartha Gautama, Shakyamuni
Personal
Born c. 563 BCE or c. 480 BCE
Lumbini, Shakya Republic (according to Buddhist tradition)
Died c. 483 BCE or c. 400 BCE (aged 80)
Kushinagar, Malla Republic (according to Buddhist tradition)
Parents
Śuddhodana (father)
Maya Devi (mother)
Senior posting
Predecessor Kassapa Buddha
Successor Maitreya
Gautama Buddha (c. 563 BCE/480 BCE – c. 483 BCE/400 BCE), also known as Siddhārtha Gautama [sid̪ːʱɑːrt̪ʰə gəut̪əmə], Shakyamuni Buddha [ɕɑːkjəmun̪i bud̪ːʱə], or simply the Buddha, after the title of Buddha, was an ascetic (śramaṇa) and sage, on whose teachings Buddhism was founded. He is believed to have lived and taught mostly in the eastern part of ancient India sometime between the sixth and fourth centuries BCE.
https://en.wikipedia.org/wiki/Gautama_Buddha
Added to timeline: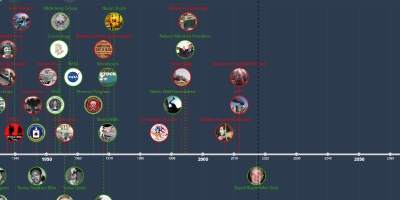 Life Through My Eyes in Time.
Trying to understand life around me in the times of now and ...
Date:
Images: