jan 15, 2018 - Ethiopia to ease tensions with Egypt over Nile dam
Description:
Ethiopia's Prime Minister Hailemariam Desalegn has held talks in the Sudanese capital, Khartoum, before heading to Egypt for a four-day state visit. The leader is trying to defuse tension over a giant hydroelectric dam that Ethiopia is building on the Blue Nile.
Ethiopia aims to be the largest producer of hydroelectric power in Africa.
But Egypt, which depends largely on the Nile's water, is deeply concerned. It says Ethiopia is trying to control the flow of the Nile, which could threaten its water security.
http://www.aljazeera.com/news/2018/01/ethiopia-ease-tensions-egypt-nile-dam-180115151549274.html
Added to timeline: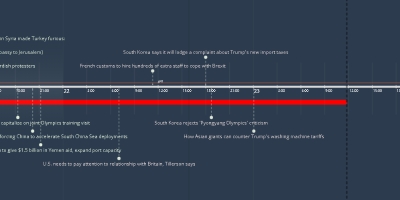 World Politics Time Line 2018
For more information, go to: http://visualtrackers.com/world...
Date: