18h 58min, dec 11, 1981 y - Children killed- buildings burned
Description:
At nightfall the guards begin killing the children. They the light the homes, church, and sacristy. One child, Chepe Mozote, is able to escape by running into the bush.
Added to timeline: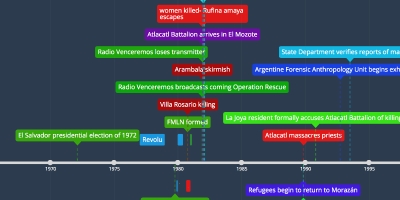 The Massacre at El Mozote
A timeline of Mark Danner's account of the 1981 massacre at ...
Date: