6h 12min, dec 11, 1981 y - Killing begins
Description:
The next morning, the soldiers force everyone out, separate the men and women and children, and force the men into a church. They then begin systematically torturing and then slaughtering the men.
Added to timeline: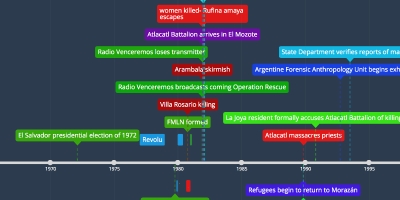 The Massacre at El Mozote
A timeline of Mark Danner's account of the 1981 massacre at ...
Date: