21h 42min, dec 10, 1981 y - Soldiers begin questioning
Description:
The soldiers force all townspeople out of their homes and to lie on the ground for hours while they "question" for guerrillas. At nighttime they force everyone back into their homes.
Added to timeline: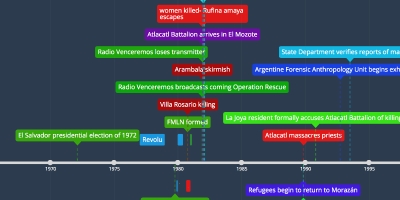 The Massacre at El Mozote
A timeline of Mark Danner's account of the 1981 massacre at ...
Date: