feb 20, 1972 - El Salvador presidential election of 1972
Description:
Military faction under Colonel Arturo Molina takes power. The election was characterized by electoral fraud, signaled the start of a series of military governments, and witnessed demonstrations by the left.
Added to timeline: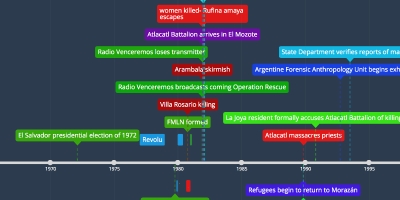 The Massacre at El Mozote
A timeline of Mark Danner's account of the 1981 massacre at ...
Date: