feb 27, 1970 - Kraftwerk's first album released.
Description:
Kraftwerk is an electronic band from Germany that became famous in the late 1970s and 1980s. They were extremely well known for their extensive use of synthesizers.
Kraftwerk are specifically important as they were making electronic music many years before other bands knew it would be popular.
They paved the way for the MIDI and digital styles of music to become popular in the 1990s.
Added to timeline: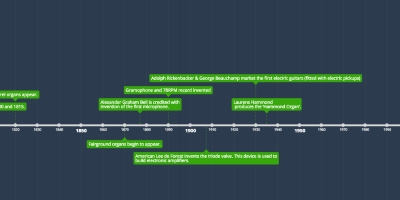 Music Technology Timeline
A timeline of key events in the history of music technology....
Date:
Images:
YouTube: