may 6, 1948 - Teaches at University of Alberta (Summer School)
Description:
Attached is a photo of the program on one of the University Orchestra's concerts that featured Ms. Archer's newly composed Passacaglia and Fanfare.
Added to timeline: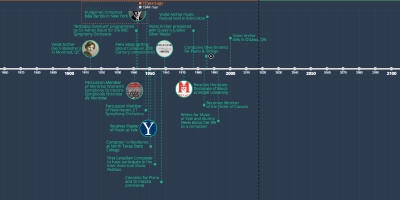 Violet Archer Timeline
A short timeline with pictures, videos (of music), links to essays, programs, and documents that state Violet Archer to be an influential composer in the 20th Century.

She has received worldwide acc...
Date:
Images:
Geo: