23h 42min, jun 23, 2017 y - Watch out for an oil price spurred higher by renewed geopolitical risk
Description:
The first Western leader to pick up the phone last week to congratulate Mohammed Bin Salman on his appointment as crown prince of Saudi Arabia, and therefore first in line to the Saudi throne, was Donald Trump. In short order, Trump's son-in-law and senior adviser, Jared Kushner, was dispatched to Riyadh to press the flesh in person.
To the young prince's delight, the Donald seems to be fully behind almost everything he does, including efforts to confront Iran and bolster Saudi Arabia's influence in the region.
Let's hope it doesn't all go to his head, for one of the things that seems strangely absent from most analysis of the oil price right now – sinking fast under the weight of a glut in supply – is any appreciation of the region's omnipresent geopolitical risks.
These risks used to be a big factor in determining the oil price level. The old rule of thumb was that about $10 a barrel of...
http://www.telegraph.co.uk/business/2017/06/24/watch-oil-price-spurred-higher-renewed-geopolitical-risk/
Added to timeline: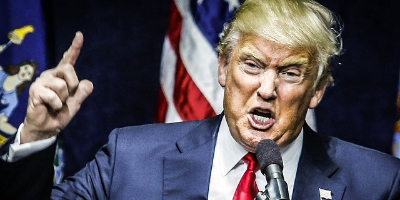 World Politics Time Line 2017
For more information go to:
http://visualtrackers.com/world-...
Date: