mar 1, 2017 - ISIL video threatens China with 'rivers of bloodshed'
Description:
ISIL fighters from China's Uighur ethnic minority have vowed to return home and "shed blood like rivers" in what security experts said marked the first such threat against Chinese targets.
China has for years blamed exiled Uighur "separatists" for a series of violent attacks in its western Xinjiang region - the Muslim Uighur homeland - and warned of the potential for them to link up with violent groups.
A US think-tank said in July that Chinese religious restrictions on Muslims may have driven more than 100 to join ISIL.
The video appears to be ISIL's "first direct threat" against China, Michael Clarke, an expert on Xinjiang at the National Security College of Australian National University, told AFP news agency.
"It is the first time that Uighur-speaking militants have claimed allegiance to IS," he added.
The video showed China is now "very firmly a target of jihadist rhetoric", Clarke said, marking a shift from years past when it rarely figured in statements by armed groups.
China's foreign ministry spokesman Geng Shuang said Wednesday he had not seen the video but noted that "East Turkestan terrorist forces have been posing a severe threat to China's security."
http://www.aljazeera.com/news/2017/03/isil-video-threatens-china-rivers-bloodshed-170301103927503.html
Added to timeline: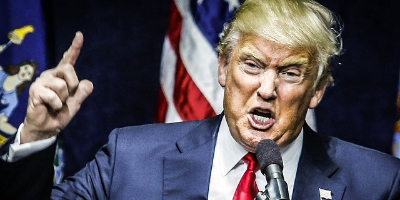 World Politics Time Line 2017
For more information go to:
http://visualtrackers.com/world-...
Date: